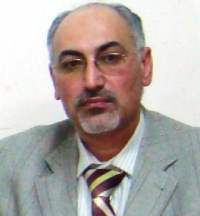 Dr. Mohamed Mustafa
Thoracic Surgeon
Kuwait Square, Sharjah, United Arab Emirates
4.5
For , you will have the following:
Complete consultation, with a time duration from 20 to 30 minutes.
Prescription, right after your consultation.
Medical certificate (if any)
introducing myself
Dr. Mohamed Mustafa - Kuwait Square, Sharjah
I am one of the highly qualified and an expert Thoracic Surgeon with an invaluable experience of over 25 years. My residence is in Kuwait Square, Sharjah, United Arab Emirates. I can fluently communicate with you in English, Arabic. I will be happy to assist you via video and audio online medical consultation.
Work Information
Working Experience: 25 years of experience


Consultation Fee:



Detail Info

Work Experience:

-2021-2022 , Sharjah Kuwait Hospital, UAE
-2015-2021 , IDA Hospital, Aleppo, Syria
-2012-2014 , Tobruk Medical Center, Libya
-2010-2012 , Aleppo University Hospital, Syria
-2005-2008 , Alrazi Hospital, Moh, Syria

Education:
-2004, Syrian Board Thoracic Surgery, Moh, Syria
-1995, Syrian board General Surgery, Moh, Syria
-1991, MD, Aleppo University, Syria
Memberships, Honors & Accomplishments:
-FACS Fellowship of American College of Surgeons
-Turkish Surgery Association
-Turkish Thoracic Surgery Association
-Syrian Medical Association
Medical Licences:
Scientific Publications:
-Omentoplasty for residual pleural cavity post TB RL lobectomy
-Mid-Esophageal Stenosis in a Child
-Segmental resection of congenital esophageal stenosis, is it safe?
-Isolated esophageal crohn's disease with diffuse stricture.
Dr. Mohamed Mustafa
is now available on
drgalen.org
to provide online consultation to patients in his area of specialization.
You can consult for any of the following symptoms: Video assisted thoracoscopic surgery, and so on.
1. Licence
2. Degree Certificates
3. Experience