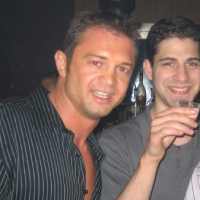 Dr. Garrett Cuppels
Orthopedic Surgeon / Orthopedist
Georgetown, Delaware, United States
introducing myself
Dr. Garrett Cuppels - Georgetown, Delaware
I am one of the highly qualified and an expert Orthopedic Surgeon / Orthopedist - Sports/general with an invaluable experience of over 10 years. My residence is in Georgetown, Delaware, United States. I can fluently communicate with you in English. I will be happy to assist you via video and audio online medical consultation.
Work Information
Working Experience: 10 years of experience


Available at Monday to Saturday - 10:00 AM to 06:00 PM for online consultation


Consultation Fee: USD 200 ($ 200) for 10 to 30 Minutes


Detail Info
I am a CEO and founder of a company in collaboration with Pharmanex that is focused on providing the highest quality nutraceuticals to optimize health while increasing revenue for health-related businesses. With a passion for helping people live healthier lives. I have been an athlete my whole life so becoming an Orthopaedic Surgeon was the fulfillment of a lifelong dream. I love the opportunity to see patients who are experiencing or have experienced an injury or orthopaedic problem that is hindering their ability to enjoy life and then work with them to get them back to their desired level of activity and whatever activities they enjoy.
You can consult for any of the following symptoms: Acute meniscal tears injury, Traumatic haemarthrosis, Femoral fracture, Complex pelvic fracture, Joint pain, Radial head fracture, Flat feet, Foot lump, Low back pain, Distal radius fracture, and so on.
1. Licence
2. Degree Certificates
3. Experience