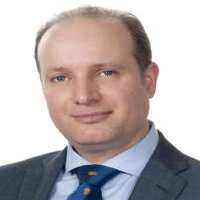 Mr. Aiman Khunda
Orthopedic Surgeon / Orthopedist
Salford, Manchester, United Kingdom
4.5
For , you will have the following:
Complete consultation, with a time duration from 20 to 30 minutes.
Prescription, right after your consultation.
Medical certificate (if any)
introducing myself
Mr. Aiman Khunda - Salford, Manchester
I am one of the highly qualified and an expert Orthopedic Surgeon / Orthopedist - Limb Reconstruction, Hip And Knee Surgery with an invaluable experience of over 17 years. My residence is in Salford, Manchester, United Kingdom. I can fluently communicate with you in English, Arabic. I will be happy to assist you via video and audio online medical consultation.
Work Information
Working place: Salford Royal Hospital


Working Experience: 17 years of experience


Consultation Fee:



Detail Info
Aiman is a Consultant Orthopaedic Surgeon at Salford Royal Hospital, Manchesters Major Trauma Centre (MTC).

Aiman has developed a broad experience in managing major trauma, spending 5 years during his training at 4 different MTCs.
Following completion of his training, Aiman was the Limb Reconstruction Fellow at the world renowned LRS Unit in Liverpool where he furthered his experience in the management of non-union, deformity and infection, trained by Duri Nayagam, Badri Narayan and Nikolaos Giotakis.
He later was the Cumbrian Knee Osteotomy Fellow, trained by Matt Dawson, furthering his knee osteotomy and arthroplasty experience, with access to one of the busiest osteotomy practices in Europe.
Aiman has carried out numerous research and quality improvement projects and published his work in peer reviewed journals and presented at National and International meetings.
He is actively involved in both undergraduate and postgraduate teaching and supervision and has completed a Postgraduate Certificate in Health Research and a Postgraduate Diploma in Health and Social Care.
Aiman's special interest is in Limb Reconstruction Surgery, managing sequelae of severe limb trauma and in Joint Preserving Knee Surgery through re-alignment (Osteotomy).
Aiman also performs Hip and Knee Replacements for patients with advanced arthritis
. With colleagues at Salford Royal Hospital, Aiman is involved in the modernization and the development of a regional Limb Reconstruction Service for Greater Manchester and Lancashire.
Aiman is the Clinical Governance Lead for Trauma and Orthopaedics at Salford Royal Hospital and the Regional Surgical Advisor for the Royal College of Surgeons of Edinburgh.
You can consult for any of the following symptoms: Suspected scaphoid fracture, Acute meniscal tears injury, Complicate pelvic rive, Femoral fracture, Distal radius fracture, Non limb threatening open fracture, Gait abnormalities, Acetabular fracture, Chest wall trauma, Complex pelvic fracture, and so on.
1. Licence
2. Degree Certificates
3. Experience