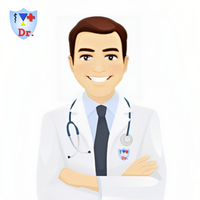 Dr. Wahid
Ophthalmologist
Cyberjaya, Selangor, Malaysia
4.5
For , you will have the following:
Complete consultation, with a time duration from 20 to 30 minutes.
Prescription, right after your consultation.
Medical certificate (if any)
introducing myself
Dr. Wahid - Cyberjaya, Selangor
I am one of the highly qualified and an expert Ophthalmologist with an invaluable experience of over 11 years. My residence is in Cyberjaya, Selangor, Malaysia. I can fluently communicate with you in English, Arabic. I will be happy to assist you via video and audio online medical consultation.
Work Information
Working place: Shah Alam Hospital


Working Experience: 11 years of experience


Consultation Fee:



You can consult for any of the following symptoms: Vision loss, Corneal abrasion, Red eye, visual impairment, Dry eyes, Eye injury, Eye pain, Eyes watering, Eye strain, Iritis, and so on.
1. Licence
2. Degree Certificates
3. Experience
Ophthalmologist

MMed Ophthalmology, USM