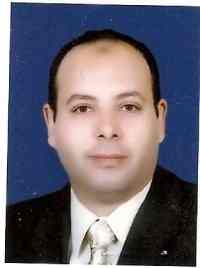 Dr. Wagih Mommtaz Ghannam
Surgeon
Shirbin, ad-Daqahliyah, Egypt
introducing myself
Dr. Wagih Mommtaz Ghannam - Shirbin, ad-Daqahliyah
I am one of the highly qualified and an expert Surgeon - Trauma & Emergency Surgery with an invaluable experience of over 28 years. My residence is in Shirbin, ad-Daqahliyah, Egypt. I can fluently communicate with you in Arabic, English. I will be happy to assist you via video and audio online medical consultation.
Work Information
Working Experience: 28 years of experience


Available at Sunday to Thursday - 10:00 AM to 08:00 PM for online consultation


Consultation Fee: EGP 785 ($ 50) for 10 to 30 Minutes


Detail Info
I am a professor of general surgery, trauma and emergency surgery. I perform and manage all. General surgery cases hernia, colorectal, bteast, thyroid, gastrointestinal, plastic and oncology surgery
You can consult for any of the following symptoms: Breast sensitivity, Inguinal hernia descended into scrotum, Swallowed foreign object, Breast cancer symptoms, Rectal discharge, Portal vein thrombosis, Vomiting due to intestinal obstruction, Thyreoid surgery, Groin swelling, Acute lower central abdominal pain, and so on.
1. Licence
2. Degree Certificates
3. Experience