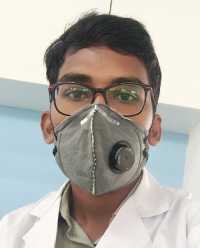 Dr. Sudhakar S
Dental Surgeon
Tirukkoyilur, Tamil Nadu, India
introducing myself
Dr. Sudhakar S - Tirukkoyilur, Tamil Nadu
I am one of the highly qualified and an expert Dental Surgeon - Pediatric Dentistry with an invaluable experience of over 1 years. My residence is in Tirukkoyilur, Tamil Nadu, India. I can fluently communicate with you in English, Tamil, Hindi, Telugu. I will be happy to assist you via video and audio online medical consultation.
Work Information
Working place: SRS Dental Care


Working Experience: 1 years of experience


Available at Monday to Saturday - 05:00 AM to 09:00 PM, Sunday 10:00 AM to 08:00 PM for online consultation


Consultation Fee: INR 1,485 ($ 20) for 10 to 30 Minutes


Detail Info
Im a dentist having an experience of 2 yrs in clinical practice. Now, Im doing my specialty in Pediatric dentistry. We ll made you satisfy with our knowledge and your needs.
You can consult for any of the following symptoms: Gingival growth, Burning mouth, Mouth red lesions, Tooth ache, Mouth hyperpigmentation, Mouth lesions, Small jaw, Bleeding gums, Mouth white lesions, Tooth bleeding, and so on.
1. Licence
2. Degree Certificates
3. Experience