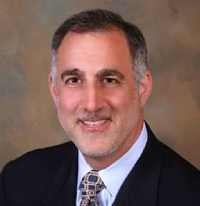 Dr. Stephen Cohen
Surgeon
Richmond, Virginia, United States
introducing myself
Dr. Stephen Cohen - Richmond, Virginia
I am one of the highly qualified and an expert Surgeon - Colon/rectal with an invaluable experience of over 25 years. My residence is in Richmond, Virginia, United States. I can fluently communicate with you in English. I will be happy to assist you via video and audio online medical consultation.
Work Information
Working place: KC MEDICAL


Working Experience: 25 years of experience


Available at Monday to Sunday - 08:00 AM to 08:00 PM for online consultation


Consultation Fee: USD 50 ($ 50) for 10 to 30 Minutes


Detail Info
In his new position, Dr. Stephen Cohen is leading the way for improved surgical care for those who have served our great country. Dr. Cohen has joined the surgical team at the Hunter Holmes McGuire Veterans Administration Medical Center in Richmond, Virginia. Furthermore, Dr. Cohen will join the faculty as a full-time colon and rectal surgeon to help teach, train, and educate the young physicians who comprise the backbone of the VA organization. Dr. Stephen Cohen was the first Board certified colon and rectal surgeon for the southern crescent area in Atlanta, Georgia. Many of his patients traveled long distances to receive his high quality care, due to his unique ability to put patients and family at ease during difficult and often stressful times. Dr. Cohen is an innovator, pioneer, and pacesetter of emerging, developing, and innovative colorectal techniques. He is active in teaching, educating, and collaborating with physicians both domestically and internationally, in which his passion is advocating for advances in colorectal diagnosis and treatment, promoting quality access, and maintaining affordability in the current healthcare debate. In addition to his clinical work, Dr. Cohen has advanced his leadership skills by earning an MBA degree. Because of his current life-style change, Dr. Cohen is passionate about educating and teaching, in addition to, promoting nutrition as a mainstay for a healthy way of living. In fact, Dr. Cohen is a two-time Ironman triathlon finisher and is still very active. Dr. Cohen has partnered with medical industry for the past 25 years to educate, teach, and promote innovative technology that adds value for patients, physicians, and the institution. Furthermore, as a leader in the field of colon and rectal surgery, Dr. Cohen prides himself on keeping abreast about evidence-based medicine, and is a consultant for many medical-legal and peer-review cases that require his particular skills for a fair and just assessment.
You can consult for any of the following symptoms: Aspiration of foreign body, Acute lower central abdominal pain, Wound infection, Localized tenderness in the right upper quadrant, Localized tenderness in the left or right loin, Bowel incontinence, acute pain in the upper abdomen, Acute central abdominal pain, Breast cysts, Breast lumps, and so on.
1. Licence
2. Degree Certificates
3. Experience