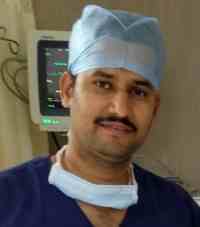 Dr. Sanjeev Kumar Sharma
Pain Medicine
Jaipur, Rajasthan, India
introducing myself
Dr. Sanjeev Kumar Sharma - Jaipur, Rajasthan
I am one of the highly qualified and an expert Pain Medicine - Spine & Neuropathic Pain with an invaluable experience of over 10 years. My residence is in Jaipur, Rajasthan, India. I can fluently communicate with you in English, Hindi. I will be happy to assist you via video and audio online medical consultation.
Work Information
Working place: Flowcare Intervention & Pain Clinic


Working Experience: 10 years of experience


Available at Monday to Sunday - 5:00AM to 7:00PM for online consultation


Consultation Fee: INR 3,712 ($ 50) for 10 to 30 Minutes


Detail Info
Interventional Spine and Pain medicine specialist, with special interest in spine pain management, regenerative medicine and sports injuries. Rehabilitation medicine and palliative care specialist. Alumni of prestigious AIIMS, New delhi.
You can consult for any of the following symptoms: management of specific types of pain, Bone pains, and so on.
1. Licence
2. Degree Certificates
3. Experience