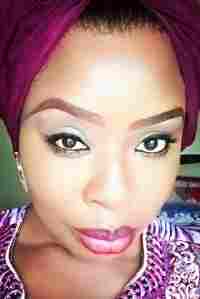 Dr. Rasheedah Adesokan
Dermatologist
Lagos, Lagos, Nigeria
introducing myself
Dr. Rasheedah Adesokan - Lagos, Lagos
I am one of the highly qualified and an expert Dermatologist with an invaluable experience of over 9 years. My residence is in Lagos, Lagos, Nigeria. I can fluently communicate with you in English. I will be happy to assist you via video and audio online medical consultation.
Work Information
Working place: Feetal Hospital


Working Experience: 9 years of experience


Available at Monday to Sunday - 10:00 AM to 05:00 PM for online consultation


Consultation Fee: NGN 205,613 ($ 500) for 10 to 30 Minutes


Detail Info
Skin care is my passion. I love to help people look and feel the best versions of themselves.
You can consult for any of the following symptoms: Wrinkles, Pubic lice, Finger nail thickening, Skin lesions, Skin ulceration, Skin care , Photo sensitivity, Itchy scalp, Red nose, Squamous cell carcinoma, and so on.
1. Licence
2. Degree Certificates
3. Experience