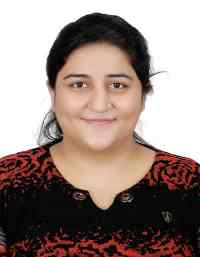 Dr. Rachna Mulani
Dental Surgeon
Pune, Maharashtra, India
introducing myself
Dr. Rachna Mulani - Pune, Maharashtra
I am one of the highly qualified and an expert Dental Surgeon - Pediatric And Preventive Dentistry with an invaluable experience of over 4 years. My residence is in Pune, Maharashtra, India. I can fluently communicate with you in English, Hindi, Marathi, Sindhi. I will be happy to assist you via video and audio online medical consultation.
Work Information
Working place: WhitePearl Dental Clinic


Working Experience: 4 years of experience


Available at Monday to Saturday - 10:00 AM to 08:00 PM for online consultation


Consultation Fee: INR 3,877 ($ 50) for 10 to 30 Minutes


Detail Info
Dr. Rachna is a Pediatric Dentist from a award winning dental school in India. With vast international experience in India and UAE she creates wonder smiles. With ever changing world of smiles she is to give you a beautiful Say Cheese smile.
You can consult for any of the following symptoms: Small jaw, Dental abscess, Burning mouth, Gingival growth, Jaw pain , Tooth ache, Oral ulceration , Mouth hyperpigmentation, Mouth pigmented lesions, Dental trauma, and so on.
1. Licence
2. Degree Certificates
3. Experience