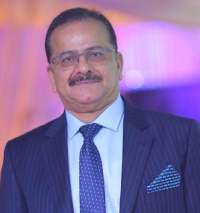 Dr. NadirAli
Dermatologist
Attock, Punjab, Pakistan
introducing myself
Dr. NadirAli - Attock, Punjab
I am one of the highly qualified and an expert Dermatologist - Clinical Dermatology with an invaluable experience of over 25 years. My residence is in Attock, Punjab, Pakistan. I can fluently communicate with you in English, Urdu. I will be happy to assist you via video and audio online medical consultation.
Work Information
Working Experience: 25 years of experience


Available at Friday - 10:00 AM to 12:00 PM, 05:30 PM to 09:00 PM for online consultation


Consultation Fee: PKR 7,874 ($ 50) for 10 to 30 Minutes


Detail Info
I am consultant dermatologist from Pakistan ; having more than 25 years experience in the field of dermatology, have valid license card by Saudi health commission too.. in Pakistan military hospitals served as dermatologist for seven years. My special interest in clinical dermatology; and lasers too..
You can consult for any of the following symptoms: Pigmented moles, Skin ulceration, Keloids, Bumps on lips, Dermatomyositis, Photosensitive rash, Tanning, Premature grey hair, Hair loss, Wrinkles, and so on.
1. Licence
2. Degree Certificates
3. Experience