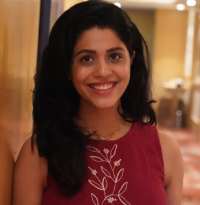 Dr. Mukta Tripur Singh
Dental Surgeon
Mumbai, Maharashtra, India
introducing myself
Dr. Mukta Tripur Singh - Mumbai, Maharashtra
I am one of the highly qualified and an expert Dental Surgeon with an invaluable experience of over 9 years. My residence is in Mumbai, Maharashtra, India. I can fluently communicate with you in English, Hindi. I will be happy to assist you via video and audio online medical consultation.
Work Information
Working Experience: 9 years of experience


Available at Monday to Friday - 10:00 AM to 03:00 PM, Saturday to Sunday 04:00 PM to 07:00 PM for online consultation


Consultation Fee: INR 757 ($ 10) for 10 to 30 Minutes


Detail Info
An Enterpreneur..Medical Cosmetologist..Cosmetic Dentist..Motivator..Keynote Speaker..Teacher ..Trainer..Anchor..Model..Writer..I am a human being who believes nothing is impossible..even the word IMPOSSIBLEsays I M POSSIBLE.
You can consult for any of the following symptoms: Pain in gum, Burning mouth, Tooth ache, Bleeding gums, Mouth hyperpigmentation, Mouth white lesions, Dental abscess, Tooth bleeding, Jaw pain , Small jaw, and so on.
1. Licence
2. Degree Certificates
3. Experience