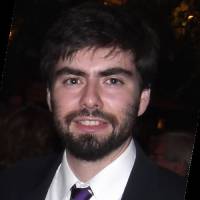 Dr. Martin Carreras
Critical Care Medicine Specialist
Pilar, Buenos Aires, Argentina
introducing myself
Dr. Martin Carreras - Pilar, Buenos Aires
I am one of the highly qualified and an expert Critical Care Medicine Specialist with an invaluable experience of over 9 years. My residence is in Pilar, Buenos Aires, Argentina. I can fluently communicate with you in Spanish, English. I will be happy to assist you via video and audio online medical consultation.
Work Information
Working place: Hospital Juan A. Fernandez


Working Experience: 9 years of experience


Available at Thursday to Friday - 09:00 AM to 01:00 PM for online consultation


Consultation Fee: ARS 2,212 ($ 20) for 10 to 30 Minutes


Detail Info
I graduated as an MD in 2011 from the University of Buenos Aires and completed my critical care training as a resident at the Fernandez General Hospital in the city of Buenos Aires between 2011 and 2015. I continue to work there as a staff critical care specialist physician to this day, actively engaged in the daily care of critical care patients, teaching the newer generations of residents, and lately doing clinical research. Over the last few years, I have nurtured a long-standing interest in pain medicine, having done a one-year course at the University of Favaloro, and I remain active in treating pain in patients, both ambulatory and in the critical care wards.
You can consult for any of the following symptoms: Choking in adults, Cardiac arrest fits, and so on.
1. Licence
2. Degree Certificates
3. Experience