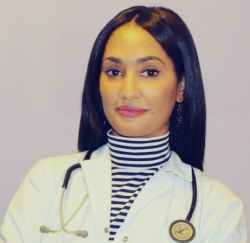 Dr. Lissette Batista
Gastroenterologist
Terrassa, Barcelona, Spain
introducing myself
Dr. Lissette Batista - Terrassa, Barcelona
I am one of the highly qualified and an expert Gastroenterologist with an invaluable experience of over 5 years. My residence is in Terrassa, Barcelona, Spain. I can fluently communicate with you in English, Spanish . I will be happy to assist you via video and audio online medical consultation.
Work Information
Working place: Bufetmedic Sant Cugat


Working Experience: 5 years of experience


Consultation Fee: EUR 42


You can consult for any of the following symptoms: Vomiting due to constipation, Peptic ulcer, Disc battery ingestion, Acid reflux, Hepatocellular carcinoma, Travellers diarrhoea, Whipple disease, Rectal bleeding, Acute gastrointestinal bleeding, Anus itching, and so on.
1. Licence
2. Degree Certificates
3. Experience