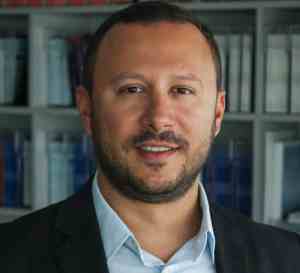 Dr. Konstantinos Kopsidas
Ophthalmologist
Newport, Wales, United Kingdom
introducing myself
Dr. Konstantinos Kopsidas - Newport, Wales
I am one of the highly qualified and an expert Ophthalmologist - Ocular Oncology, Oculoplastic, Eyelid Surgery, Medical Retina with an invaluable experience of over 16 years. My residence is in Newport, Wales, United Kingdom. I can fluently communicate with you in English, German, Greek. I will be happy to assist you via video and audio online medical consultation.
Work Information
Working place: Royal Gwent Hospital, Eyesurge Ltd


Working Experience: 16 years of experience


Available at Monday to Friday - 06:00 PM to 08:00 PM, Saturday to Sunday - 12:00 PM to 02:00 PM for online consultation


Consultation Fee: GBP 144 ($ 200) for 10 to 30 Minutes


Detail Info
DR KONSTANTINOS KOPSIDAS Konstantinos Kopsidas was born in Athens. He graduated from the American College of Athens in 1996, and in the same year entered the Athens Medical School from which he graduated in 2003. In 2004 he did his service as a rural doctor in the Municipality of Lefkas. Konstantinos began his Medical Specialty in Ophthalmology at the University Clinic of Muenster, Germany, where he obtained PhD title of "Doctor of Medicine" for his research in the regeneration of retinal ganglion cells, with the highest distinction. His PhD thesis was selected as a candidate for an award among all the Doctor Thesis in Germany in all sciences for that year. The same year he completed his specialty in Ophthalmology at the University Eye Clinic at the General Hospital of Athens G. Gennimatas. In 2010 he received the title of "Fellow of the European Board of Ophthalmology" in Paris France. After the completion of his specialty he went to the United Kingdom where he subspecialized in the most distinguished eye centers in the fields of Retinal Diseases (Manchester Royal Eye Hospital), Ocular Oncology (Moorfields Eye Hospital, Barts Health NHS Trust, Sheffield Teaching Hospitals) and Curative, Reconstructive and Cosmetic Oculoplastic Surgery (Bristol Eye Hospital, University Hospital of Wales, Sheffield Teaching Hospitals). He has worked with distinguished scientists abroad in these fields on both an academic and clinical level. Since 2015 he has been working as Consultant Ophthalmic Surgeon in various University Hospitals in the UK. He has publications in peer reviewed journals, and has been a lecturer at many international conferences abroad and in Greece. He was also awarded a prize in some of those for his research work. Equally important is his teaching work towards young scientists in the field of Ophthalmology in general, but also in Ocular Oncology and Oculoplastics in particular, as a tutor in international courses. Konstantinos Kopsidas is a member of the General Medical Council (GMC), Royal College of Ophthalmologists (RCOphth), British Medical Association (BMA), British Oculoplastic Surgery Society (BOPSS), International Society of Ophthalmic Oncology (ISOO), the European Society of Cataract and Refractive Surgery (ESCRS), the International Society of Refractive Surgery (ISRS), the European Retinal Society (EURETINA), the American Academy of Ophthalmology (AAO), and the European Glaucoma Society (EGS).
You can consult for any of the following symptoms: Vision loss, Eye lid inflammation, Flashes, Swollen eye lid, Retinal detachment, Blindness, Amblyopia, Swollen eye and cheek, Blocked tear ducts, Blocked tear duct, and so on.
1. Licence
2. Degree Certificates
3. Experience