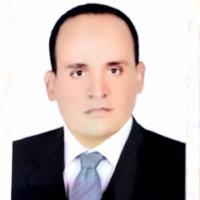 Dr. Ibrahim Nafee
Dermatologist
ar-Rabbiyah, al-Farwaniyah, Kuwait
introducing myself
Dr. Ibrahim Nafee - ar-Rabbiyah, al-Farwaniyah
I am one of the highly qualified and an expert Dermatologist - Andrology with an invaluable experience of over 25 years. My residence is in ar-Rabbiyah, al-Farwaniyah, Kuwait. I can fluently communicate with you in English, Arabic. I will be happy to assist you via video and audio online medical consultation.
Work Information
Working place: Farwaniya Hospital


Working Experience: 25 years of experience


Available at Friday, Saturday - 24 hours for online consultation


Consultation Fee: KWD 15 ($ 50) for 10 to 30 Minutes


Detail Info
Consultant of Dermatology and Venereology MBBCh Mansoura University, Egypt 1994 Master of Dermatology Mansoura , Egypt, 2000 MD, Dermatology
You can consult for any of the following symptoms: Pubic lice, Lichen nitidus, Bumps on lips, Itchy scalp, Hyperkeratosis scales and plaques, Hyperpigmentation, Wrinkles, Body odour, Nodules, Pigmented moles, and so on.
1. Licence
2. Degree Certificates
3. Experience