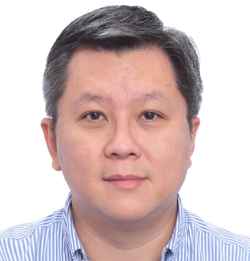 Dr. Derek Park
Orthopedic Surgeon / Orthopedist
Singapore, Singapore, Singapore
introducing myself
Dr. Derek Park - Singapore, Singapore
I am one of the highly qualified and an expert Orthopedic Surgeon / Orthopedist - Foot & Ankle Surgery, Orthopaedic Trauma with an invaluable experience of over 7 years. My residence is in Singapore, Singapore, Singapore. I can fluently communicate with you in English, Malay. I will be happy to assist you via video and audio online medical consultation.
Work Information
Working place: Orthopaedic Clinic


Working Experience: 7 years of experience


Available at Monday to Saturday - 5:00PM to 10:00PM for online consultation


Consultation Fee: SGD 268 ($ 200) for 10 to 30 Minutes


Detail Info
Dr. Derek Park is a Consultant in Orthopaedic Surgery in Khoo Teck Puat Hospital in Singapore. Before moving to Singapore, he was a Consultant Orthopaedic Surgeon at the Royal Free London NHS Foundation Trust in London, United Kingdom. He is dual fellowship trained in the subspecialties of Foot and Ankle Surgery and Orthopaedic Trauma. Dr. Park was awarded the AO Trauma Fellowship (Germany) in 2013, and The British Orthopaedic Association Fellowship in 2012 and 2013. He graduated from the University of Auckland in New Zealand. Dr. Park is active in clinical research with numerous publications in peer-reviewed journals. He has a keen interest in postgraduate education and is an enthusiastic trainer. He was awarded the Best Teacher award for Postrgraduate Training in 2019. He is also an Adjunct Assistant Professor at the National University of Singapore, Yong Loo Lin Medical School. Dr. Park lives with his wife and 3 children in Singapore. He has a keen interest in Rugby and provides medical cover to numerous sporting events. He enjoys travelling, architecture, reading, and collecting old maps.
You can consult for any of the following symptoms: Complex pelvic fracture, Sciatica, Cubital tunnel syndrome, Torn ligaments, Hip dislocation, Ankle pain, Acetabular fracture, Complicate pelvic rive, Foot lump, Suspected scaphoid fracture, and so on.
1. Licence
2. Degree Certificates
3. Experience