introducing my self
Dr. Daniel Lund
Dr. Daniel Lund is one of our highly qualified and best expert Family Medicine with an invaluable experience of over 14 years. He is working as an expert Family Medicine in Colibri Clinic . He has completed FAMILY MEDICINE CONSULTANT for his training and expertise. His residence is in Uppsala, Uppsala, Sweden. He fluently communicates with the patients in English, Swedish. Highly recommended.
Work Information
Working place: Colibri Clinic


Working Experience: 14 years of experience


Available at Mon 9 AM To 12 AM for online consultation


Consultation Fee: SEK 1,756 ($ 200) for 10 to 30 Minutes


Book Now
You can consult for any of the following symptoms: Summer tips , Heavy head , Limp, Loss of libido, Running nose, Klinefelter syndrome, Lumps, Mobile phone safety, Lumps around the elbow, Snoring , and so on.
Dr.Galen takes great pride and consideration in this recommendation. We hope to be part of solution to heal and help you.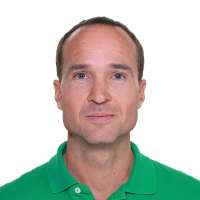 Dr. Daniel Lund
Family Medicine
Uppsala, Uppsala, Sweden
Family Medicine

FAMILY MEDICINE CONSULTANT