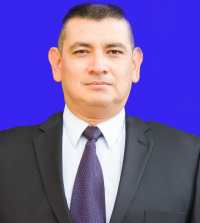 Dr. Carlos Garcia
Surgeon
Bogota, Bogota, Colombia
introducing myself
Dr. Carlos Garcia - Bogota, Bogota
I am one of the highly qualified and an expert Surgeon with an invaluable experience of over 20 years. My residence is in Bogota, Bogota, Colombia. I can fluently communicate with you in Spanish, English . I will be happy to assist you via video and audio online medical consultation.
Work Information
Working place: Healthcorp Sas


Working Experience: 20 years of experience


Available at Monday to Friday - 07:00 AM to 07:00 PM for online consultation


Consultation Fee: COP 75,346 ($ 20) for 10 to 30 Minutes


Detail Info
General Surgeon Professor of Surgery for 18 Years in Hospital Militar Central Flight Medicine Abdominal and Laparoscopic Surgery Abdominal Wall
You can consult for any of the following symptoms: Swallowed foreign object, Portal vein thrombosis, Breast discharge, Acute central abdominal pain, Aspiration of foreign body, Groin swelling, Gastric polyps , Localized tenderness in the left or right loin, Gallbladder disease, Vomiting due to intestinal obstruction, and so on.
1. Licence
2. Degree Certificates
3. Experience