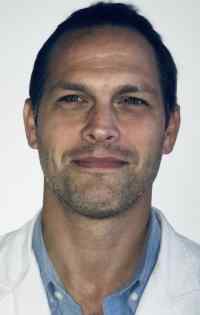 Dr. Bruno Spinassi
Orthopedic Surgeon / Orthopedist
Buenos Aires, Buenos Aires, Argentina
introducing myself
Dr. Bruno Spinassi - Buenos Aires, Buenos Aires
I am one of the highly qualified and an expert Orthopedic Surgeon / Orthopedist - General Orthopedics with an invaluable experience of over 12 years. My residence is in Buenos Aires, Buenos Aires, Argentina. I can fluently communicate with you in English, Spanish, Portuguese. I will be happy to assist you via video and audio online medical consultation.
Work Information
Working place: Grupo Médico Maschwitz


Working Experience: 12 years of experience


Available at Monday to Friday - 09:00 AM to 06:00 PM for online consultation


Consultation Fee: ARS 1,939 ($ 20) for 10 to 30 Minutes


Detail Info
I am an Orthopedic Surgeon that became an Holistic MD. Virtually I do have lots of "second opinion" consultations and give lots of medical advise to the people that need one. In my actual practice I treat posture problems, cervical and low back pains, limb discrepancies, scoliosis, flat foot, sprains, fractures, gait problems. Since the COVID-19 Pandemia I helped lot of people virtually. I also love to teach. I do so at Buenos Aires University (UBA), Favaloro University and Maimónides University.
You can consult for any of the following symptoms: Back pain, Foot pain, Scaphoid fracture, Knee effusion, Gait abnormalities, Hand pain, Carpal tunnel syndrome, Internal derangement of knee, Femoral fracture, Non limb threatening open fracture, and so on.
1. Licence
2. Degree Certificates
3. Experience