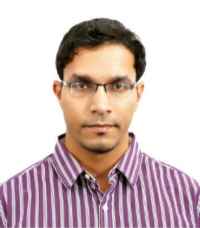 Dr. Anurag Sharma
Orthopedic Surgeon / Orthopedist
Jaipur, Rajasthan, India
introducing myself
Dr. Anurag Sharma - Jaipur, Rajasthan
I am one of the highly qualified and an expert Orthopedic Surgeon / Orthopedist - Joint Replacement And Sports Injury Specialist with an invaluable experience of over 9 years. My residence is in Jaipur, Rajasthan, India. I can fluently communicate with you in English, Hindi, Punjabi, German.. I will be happy to assist you via video and audio online medical consultation.
Work Information
Working place: Dr Anurags Ortho Clinic


Working Experience: 9 years of experience


Available at Monday to Saturday - 06:00PM to 09:00 PM & Sunday 09:00 AM to 02:00 PM for online consultation


Consultation Fee: INR 14,968 ($ 200) for 10 to 30 Minutes


Detail Info
Born and Brought up in jaipur. Did graduation from KMC, Manipal (Among Top 5 Medical colleges of India) and finished my specialization in Orthopaedic Surgery from S.M.S.Medical College, Jaipur (having one of the highest number of opd & Ipd patients in the world, with the best training facilities). Am well trained in Trauma, Joint Replacement & Sports Injury treatment and care.
You can consult for any of the following symptoms: Radial head fracture, Elbow dislocation, Knee pain, Knee replacement, Foot pain, Hip dislocation, Carpal tunnel syndrome, Pathological fracture of a long bone, Finger pain, Shoulder swelling, and so on.
1. Licence
2. Degree Certificates
3. Experience