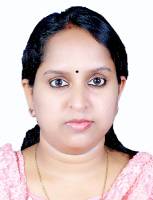 Dr. Anila K
Dermatologist
Ernakulam, Kerala, India
introducing myself
Dr. Anila K - Ernakulam, Kerala
I am one of the highly qualified and an expert Dermatologist with an invaluable experience of over 3 years. My residence is in Ernakulam, Kerala, India. I can fluently communicate with you in English, Malayalam. I will be happy to assist you via video and audio online medical consultation.
Work Information
Working place: Dr. Hassan Al-Abdulla Medical Center


Working Experience: 3 years of experience


Available at Monday to Sunday : 03:00 PM to 06:00 PM for online consultation


Consultation Fee: INR 1,485 ($ 20) for 10 to 30 Minutes


Detail Info
Highly versatile dermatologist with extensive experience in Dermatology and hospital settings. Adept in properly diagnosing and strategizing for the best treatment plans for the patients. Bringing forth and empathetic and professional attitude, committed to providing patients with the best care possible. Experienced in counseling patients on preventive care and positive lifestyle changes. A strong leader who works well under pressure and with other medical professionals. Extensive interest in clinical research and aptitude for academics and teaching. Special interests lie in Clinical and Pediatric Dermatology and Cosmetology
You can consult for any of the following symptoms: Bumps on lips, Premature grey hair, Pigmented skin, Photosensitive rash, Dark spots, Pimple holes, Brown macule, Epidermal nevus, Keloids, Skin lesions, and so on.
1. Licence
2. Degree Certificates
3. Experience