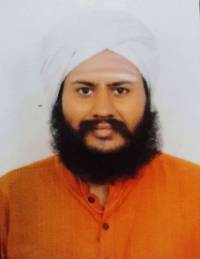 Dr. Abhishek L Hiremath
Pain Medicine
Chitradurga, Karnataka, India
introducing myself
Dr. Abhishek L Hiremath - Chitradurga, Karnataka
I am one of the highly qualified and an expert Pain Medicine with an invaluable experience of over 3 years. My residence is in Chitradurga, Karnataka, India. I can fluently communicate with you in English, Kannada, Hindi.. I will be happy to assist you via video and audio online medical consultation.
Work Information
Working place: Sri Basaveshwara Clinic


Working Experience: 3 years of experience


Available at Monday to Saturday - 04:00 PM to 08:30 PM for online consultation


Consultation Fee: INR 750 ($ 10) for 10 to 30 Minutes


Detail Info
Serve diverse patient needs by providing high-quality, knowledgeable medical care for acute and chronic conditions. Highly experienced and offering specialized support of chronic health issues.Diagnose disease causes, symptoms and likely progression based on patient histories, examinations and diagnostic testing. Diligent about addressing every need with conscientious and detail-oriented approach. Offering years of medical experience and passion for helping patients improve health and wellness.
You can consult for any of the following symptoms: Bone pains, management of specific types of pain, and so on.
1. Licence
2. Degree Certificates
3. Experience