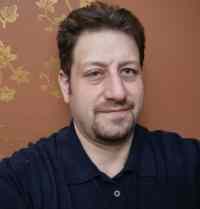 Dr. Salem Eskander
Ophthalmologist
Bilbays, ash-Sharqiyah, Egypt
4.5
The paid amount entitles you to the following benefits:
A full consultation lasting between 20 to 30 minutes
A prescription provided immediately after your consultation
Provision of a medical certificate (if required)
introducing myself
Dr. Salem Eskander - Bilbays, ash-Sharqiyah
I am one of the highly qualified and an expert Ophthalmology with an invaluable experience of over 9 years. My residence is in Bilbays, ash-Sharqiyah, Egypt. I can fluently communicate with you in English, Arabic. I will be happy to assist you via video and audio online medical consultation.
Work Information
Working Experience: 9 years of experience


Detail Info
Experience
Consultant and Headmaster of ophthalmonthslogy department,
Belbies hospital,
Apr 2005 - Present · 18 years 2 months
You can consult for any of the following symptoms: Vision Loss, Cant See, Cannot See, Loss of Vision, Loss of Sight, Losing Vision, Visual Loss, Weak Eyesight, Difficult to See, Difficulty Seeing, Vision Problem, Problem With Vision, Hazy Vision, Visual Disorder, Disorder of Vision , Corneal Abrasion, Red Eye, Madras Eye, Red-eye, Eyes Are Red, Eye Is Red, Reddish Eyes, Red Eyes, Red Vein Under Eye, Reddish Eye and so on.
1. Licence
2. Degree Certificates
3. Experience