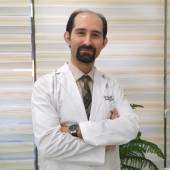 Dr. Soroush Abdi
Family Practice / General Practice
Kermanshah, Kermanshah, Iran
4.5
The paid amount entitles you to the following benefits:
A full consultation lasting between 20 to 30 minutes
A prescription provided immediately after your consultation
Provision of a medical certificate (if required)
introducing myself
Dr. Soroush Abdi - Kermanshah, Kermanshah
I am one of the highly qualified and an expert Family Medical Techniques with an invaluable experience of over 5 years. My residence is in Kermanshah, Kermanshah, Iran. I can fluently communicate with you in Persian, English. I will be happy to assist you via video and audio online medical consultation.
Work Information
Working Experience: 5 years of experience


Detail Info
Experience:
Clinic Manager,
Medical Day clinic · Full-time,
Oct 2018 - Present · 4 years 8 months,
Kermanshah, Kermanshah Province, Iran.
Hospital doctor,
Imam Ali cardiovascular hospital,
Nov 2016 - May 2018 · 1 years 7 months,
Kermanshah, Kermanshah Province, Iran.
Emergency Medicine Physician,
Shohada trauma hospital,
Nov 2015 - Apr 2016 · 6 months,
Emergency ward medical doctor.
Education:
Kermanshah University of Medical Sciences,
Doctor of Medicine - MD, Medicine,
2007 - 2015,
Grade: Doctorate.
National Organization for Development of Exceptional Talents (Sampad),
High School Diploma,
2003 - 2007.
You can consult for any of the following symptoms: Neck Pain , Pain in Neck , Neck Ache , Neck Aches, Cervical Pain, Clove Syndrome, Cloves Syndrome, Cuts, Circadian Rhythm Disorder, Coccyx Pain, Tailbone Pain, Coccygodynia, Cough and Fever, Pneumonia, Electrolyte Imbalance, Reef Cuts, Reef Cut, Barnacle Cuts, Reef Rash, Coral Cuts, Coral Cut, Barnacle Cut, Respiratory Infection, Facial Discoloration and so on.
1. Licence
2. Degree Certificates
3. Experience