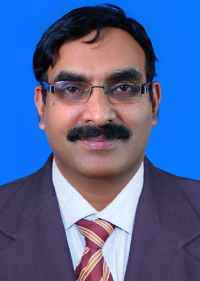 Dr. Sakir Thurempurath
Family Medicine
Doha, Doha, Qatar
4.5
The paid amount entitles you to the following benefits:
A full consultation lasting between 20 to 30 minutes
A prescription provided immediately after your consultation
Provision of a medical certificate (if required)
introducing myself
Dr. Sakir Thurempurath - Doha, Doha
I am one of the highly qualified and an expert Family Medical Techniques with an invaluable experience of over 20 years. My residence is in Doha, Doha, Qatar. I can fluently communicate with you in English, Arabic, Hindi, Urdu, Malayalam, Tamil. I will be happy to assist you via video and audio online medical consultation.
Work Information
Working place: Aster Medical Centre - Al Rayyan


Working Experience: 20 years of experience


Detail Info
Experience:
Family Physician,
Aster DM Healthcare,
Apr 2011 - Present · 12 years 2 months,
Qatar.
Medical Director health centre,
Ministry of health-soudi arabia,
Jun 2005 - Mar 2011 · 5 years 10 months.
Duty medical officer,
Nandi hospital, koyilandi ,kerala,
Aug 2001 - May 2005 · 3 years 10 months,
Koyilandi.
Education:
Velom high school, cherapuram, kozhikode, pre degree- farook college, MBBS calicut medical college,
Post graduate family medicine,edith cowan university, perth, australia, Medicine,
2012 - 2014,
Grade: Distinction.
Edith Cowan University,
PGDM(family medicine), Family medicine,
2002 - 2004,
Grade: Distinction.
FAROOK COLLEGE, KOZHIKKODE,
Pre Degree, Science ,
1991 - 1994,
Grade: First class,
Activities and societies: National service scheme, deba.
You can consult for any of the following symptoms: Dizziness, Dizzy, Giddiness, Lightheadedness, Giddy, Balance Disorder , Frequent Drained Out of Energy, Loginess, Oversleepiness, Weariness, Tiredness, Tired, Exhaustion, Lack of Energy, Feeling Sleepy All The Day Get Tired, Feeling Sleepy, Loss of Energy, Fever, High Temperature, Low Temperature, Body Hot, Body Heat, Febricity, Feverishness, Pyrexia and so on.
1. Licence
2. Degree Certificates
3. Experience