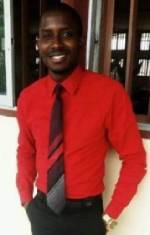 Dr. Emmanuel Okafor
Adolescent Medicine
Aba, Abia, Nigeria
4.5
The paid amount entitles you to the following benefits:
A full consultation lasting between 20 to 30 minutes
A prescription provided immediately after your consultation
Provision of a medical certificate (if required)
introducing myself
Dr. Emmanuel Okafor - Aba, Abia
I am one of the highly qualified and an expert Adolescent Medicine Techniques with an invaluable experience of over 4 years. My residence is in Aba, Abia, Nigeria. I can fluently communicate with you in English. I will be happy to assist you via video and audio online medical consultation.
Work Information
Working place: Archbishop Charles Heerey Memorial Specialist Hospital


Working Experience: 4 years of experience


Detail Info
Education:

- MBBS, 2015
Abia state University Volunteering:

- Volunteers for refugee camps
You can consult for any of the following symptoms: Drugs, Eating Disorders, Irregular Periods, Mood Changes, Stress, Growth Problems and so on.
1. Licence
2. Degree Certificates
3. Experience