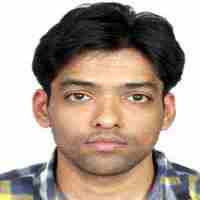 Dr. Anuj Gupta
Orthopedic Surgeon / Orthopedist
New Delhi, Delhi, India
4.5
The paid amount entitles you to the following benefits:
A full consultation lasting between 20 to 30 minutes
A prescription provided immediately after your consultation
Provision of a medical certificate (if required)
introducing myself
Dr. Anuj Gupta - New Delhi, Delhi
I am one of the highly qualified and an expert Orthopedic Surgery - Spine Surgery with an invaluable experience of over 8 years. My residence is in New Delhi, Delhi, India. I can fluently communicate with you in English, Hindi. I will be happy to assist you via video and audio online medical consultation.
Work Information
Working Experience: 8 years of experience


Detail Info
Experience:
Fellow in Spine Surgery at Primus Super Speciality Hospital,
Delhi (2019-2020).
Fellow in Spine Surgery at Indian Spinal Injuries Center (ISIC),
Vasant Kunj,
New Delhi (2017-2019).
Senior Residency in Orthopaedics from Army College of Medical Sciences,
New Delhi & Guru Teg Bahadur Hospital,
Delhi.
Education:
M.S (Orthopaedics)
Ganesh Shankar Vidyarthi Memorial (GSVM) Medical College,
Kanpur (2015)
M.B.B.S
Sri Aurobindo Institute of Medical Sciences (SAIMS),
Indore (2010)
Associations:
Association of Spine Surgeons of India (ASSI)
AO Spine
Royal College of Surgeons (England)
International Society of Orthopaedic Surgery and Traumatology (SICOT)
International Medical Sciences Academy (M.I.M.S.A.) Honors & Achievements:
Presented Papers and Posters in various International and National Spine conferences.
Invited as a guest Faculty in ISSICON 2020
Contributed as an organizer in various spine conferences
Published many research papers in the field of Spine Surgery
Secured 1st Rank in ASSI Spine Fellowship Entrance Examination
You can consult for any of the following symptoms: Suspected Scaphoid Fracture, Acute Meniscal Tears Injury, Acute Meniscal Knee Injury, Acute Medical Tears Injury, Acute Medical Knee Injury, Complicate Pelvic Rive, Complicate Pelvic Fragment, Complicate Pelvic Disrupt, Complicate Pelvic Dismember, Complicate Pelvic Disintegrate, Complicate Pelvic Bust, Complicate Pelvic Break Up, Complicate Pelvic Break, Complicate Pelvic Fracture, Complex Pelvic Rive, Femoral Fracture, Thighbone Fracture, Thigh Bone Fracture, Femur, Femur Fracture, Distal Radius Fracture, Wrist Fracture, Larger Forearm Bone Is Broken Near The Wrist, Non Limb Threatening Open Fracture and so on.
1. Licence
2. Degree Certificates
3. Experience