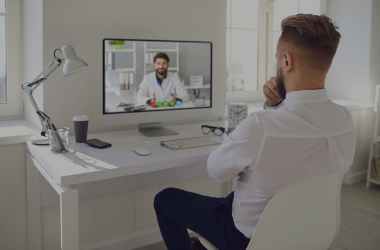 Instant Doctor Consultation
Are you worried about waiting in a queue or waiting for your appointment day. Stop worrying!! Book now and get instant free medical advises from our experts within 10-20 minutes.
Consult our free online doctors and experts anytime, anywhere.
Steps to follow:
1. First, You can choose the right speciality/Experience/Highly Qualified/International doctors
2. Click on – Book now (button)
3. Fill up your details like (Patient name, Patient Gender, Patient DOB,Email, Purpose of Consultation, Phone Number)
4. Click on – I Accept the terms of service & privacy policy.
5. Click on – Submit (button)
6. You can check your confirmation mail – Get a confirmation mail with login access instantly.
7. Click on the Login – Log in using an appointment Id. If more patient, waiting in the queue.
8. Consult – Consult with your doctor via Video/Audio/Chat 10-20 Minutes of Consultation.
9. You can receive an E-Prescription on your email
+1 415 251-2044  feel free to contact our support team for further guidances.