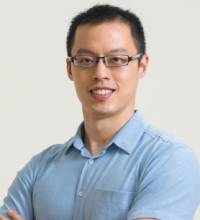 Dr. Timothy Cheng
Orthopedic Surgeon / Orthopedist
Petaling Jaya, Selangor, Malaysia
introducing myself
Dr. Timothy Cheng - Petaling Jaya, Selangor
I am one of the highly qualified and an expert Orthopedic Surgeon / Orthopedist with an invaluable experience of over 7 years. My residence is in Petaling Jaya, Selangor, Malaysia. I can fluently communicate with you in English, Malay, Mandarin. I will be happy to assist you via video and audio online medical consultation.
Work Information
Working Experience: 7 years of experience


Available at Monday to Saturday - 08:00 AM to 10:00 PM for online consultation


Consultation Fee: MYR 83 ($ 20) for 10 to 30 Minutes


Detail Info
Orthopaedic Surgery Resident Functional Athlete CrossFit L-1
You can consult for any of the following symptoms: Non limb threatening open fracture, Elbow dislocation, Heel and tendon pain, Scaphoid fracture, Flat feet, Back pain, Pathological fracture of a long bone, Internal derangement of knee, Carpal tunnel syndrome, Gait abnormalities, and so on.
1. Licence
2. Degree Certificates
3. Experience