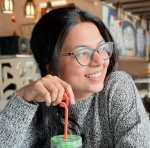 Dr. Prakriti Srivastava
Dental Surgeon
Ranchi, Jharkhand, India
introducing myself
Dr. Prakriti Srivastava - Ranchi, Jharkhand
I am one of the highly qualified and an expert Dental Surgeon - Orthodontics & Dentofacial Orthopedics with an invaluable experience of over 4 years. My residence is in Ranchi, Jharkhand, India. I can fluently communicate with you in English, Hindi. I will be happy to assist you via video and audio online medical consultation.
Work Information
Working place: DENTICA DENTAL CLINIC


Working Experience: 4 years of experience


Available at Monday to Saturday - 10:00 AM to 06:00 PM for online consultation


Consultation Fee: INR 1,486 ($ 20) for 10 to 30 Minutes


Detail Info
Sincere, dedicated, qualified and friendly Orthodontist with over 3+ years of experience in examining patient s teeth for dental issues, teeth repositioning, malalignment, overbites, openbites, cross-bites and smile designing etc. Capable of providing treatment using appropriate dental equipment and sound knowledge about braces, aligners or jaw repositioning appliances. Expert in giving detailed information and instructions to the patient prior and post treatment of each and every dental procedures. Sound knowledge about dental esthetics and various dental issues, including cavity anomalies, jaw repositioning or tooth alignment procedure. Believe in providing detailed information related to different orthodontic procedures to be performed on the patients. Thorough knowledge of the best treatment plans using different dental appliances such as braces, space maintainers, aligners, palatal expanders, and jaw repositioning appliances or myo-functional appliances. So to sum it up.. I am a Confident, positive, cheerful, and friendly professional with excellent written as well as verbal communication skills.. please feel free to contact me for any Orthodontic or dental needs.. #happytohelp✌️
You can consult for any of the following symptoms: Mouth lesions, Jaw pain , Tooth ache, Tooth bleeding, Mouth hyperpigmentation, Small jaw, Mouth red lesions, Dental abscess, Oral ulceration , Burning mouth, and so on.
1. Licence
2. Degree Certificates
3. Experience