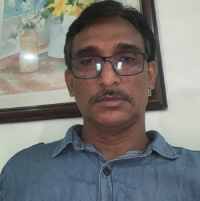 Dr. Phool Kanwar Singh Brar
Critical Care Medicine Specialist
Zirakpur, Punjab, India
introducing myself
Dr. Phool Kanwar Singh Brar - Zirakpur, Punjab
I am one of the highly qualified and an expert Critical Care Medicine Specialist - Infectious Diseases with an invaluable experience of over 13 years. My residence is in Zirakpur, Punjab, India. I can fluently communicate with you in English, Hindi, Punjabi. I will be happy to assist you via video and audio online medical consultation.
Work Information
Working place: Park Hospital


Working Experience: 13 years of experience


Available at Monday to Saturday - 06:00 PM to 09:00 PM, Sunday - 10:00 AM to 05:00 PM for online consultation


Consultation Fee: INR 3,712 ($ 50) for 10 to 30 Minutes


Detail Info
I'm a retired Army Colonel, with 22 years experience as professional and 13 years experience of the specialty. My keen interests are in Infectious Disease and Critical Care which includes USG guided resuscitation, artificial ventilation, trauma and other emergencies. I do have ample experience of trauma management.
You can consult for any of the following symptoms: Choking in adults, Cardiac arrest fits, and so on.
1. Licence
2. Degree Certificates
3. Experience