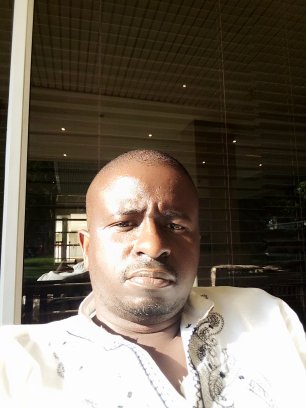 Dr. Mulambe Mulambe
Ophthalmologist
Kitwe, Copperbelt, Zambia
introducing myself
Dr. Mulambe Mulambe - Kitwe, Copperbelt
I am one of the highly qualified and an expert Ophthalmologist with an invaluable experience of over 4 years. My residence is in Kitwe, Copperbelt, Zambia. I can fluently communicate with you in English, Nyanja, Bemba. I will be happy to assist you via video and audio online medical consultation.
Work Information
Working Experience: 4 years of experience


Available at Monday to Sunday - 10:00 AM to 09:00 PM for online consultation


Consultation Fee: ZMW 1,691 ($ 100) for 10 to 30 Minutes


Detail Info
Mulambe Mulambe is a medical officer at the ministry of health, Zambia. He is currently a registrar at Kitwe Teaching Eye. He believes in patient care should be a physician's first priority. He has worked as a general medical officer for over 7 years with good service delivery in emergency obstetrics and gynaecology procedures, paediatrics and childcare as well as wide range of surgical and medical procedures. He served as a medical officer in-charge for Lundazi district hospital between 2016 and 2018 before he decided to start a specialist-training program in ophthalmology in 2018. He is a great time player and reliable person to deliver quality health care. He is also pursued a master in public health at the University of Lusaka (part-time), which he is to graduate in November 2020. He has been concurrently pursuing a specialist-training program (STP) in ophthalmology which he started at University teaching hospitals and transferred to Kitwe teaching eye hospital, eye hospital in Lusaka under the Zambia colleges of medicine and Surgery (ZAMCOMS).
You can consult for any of the following symptoms: Keratoconus, Blocked tear duct, Swollen eye lid, Eyelid lump, Blindness, Dry eyes, Eyes watering, Nystagmus, Amblyopia, Asymmetrical eyes, and so on.
1. Licence
2. Degree Certificates
3. Experience