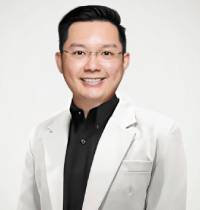 Dr. Michael Benjamin
Orthopedic Surgeon / Orthopedist
Banda Aceh, Aceh, Indonesia
introducing myself
Dr. Michael Benjamin - Banda Aceh, Aceh
I am one of the highly qualified and an expert Orthopedic Surgeon / Orthopedist with an invaluable experience of over 4 years. My residence is in Banda Aceh, Aceh, Indonesia. I can fluently communicate with you in English, Bahasa. I will be happy to assist you via video and audio online medical consultation.
Work Information
Working place: Rumah Sakit Umum Melati


Working Experience: 4 years of experience


Available at Monday to Saturday - 02.00 AM to 06.00 PM for online consultation


Consultation Fee: IDR 726,992 ($ 50) for 10 to 30 Minutes


Detail Info
I always consider my patients to be my family. Everyone deserves empathy and affection and I strive to provide that in my daily practice. I hope that we could work together towards healing.
You can consult for any of the following symptoms: Knee replacement, Knee pain, Pathological fracture of a long bone, Elbow dislocation, Foot pain, Bakers cyst, Hip dislocation, Acetabular fracture, Osteonecrosis of knee, Shoulder pain, and so on.
1. Licence
2. Degree Certificates
3. Experience