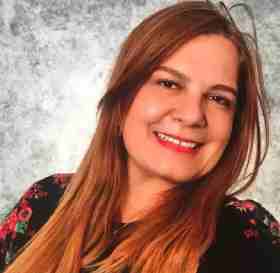 Dr. Maira Saad De Avila Morales
Ophthalmologist
Sao Paulo, Sao Paulo, Brazil
introducing myself
Dr. Maira Saad De Avila Morales - Sao Paulo, Sao Paulo
I am one of the highly qualified and an expert Ophthalmologist - Oculoplastic Surgery with an invaluable experience of over 27 years. My residence is in Sao Paulo, Sao Paulo, Brazil. I can fluently communicate with you in Portuguese, English, Spanish. I will be happy to assist you via video and audio online medical consultation.
Work Information
Working place: AMO Medicina Diagnóstica


Working Experience: 27 years of experience


Available at Monday to Friday - 10:00 AM to 12:00 PM for online consultation


Consultation Fee: BRL 99 ($ 20) for 10 to 30 Minutes


Detail Info
Me formei na USP de RP Preto em oftalmologia em 1993. Fiz especialização em Oculoplastica Ocular e meu mestrado. Fiz Fellow na IUPUI no USA com Dr. Willian Nunery e ao voltar ao Brasil fiz fellow em ultrassom Ocular na UNIFESP. Fui chefe do setor de US por 4 anos, Fiz Doppler Ocular onde desenvolvo pesquisa.Dou palestras Nacionais e internacionais. Sou Presidente do Departamento Cientifico de Oftalmologia da APM, Presidente da Sociedade Paulista de Oftalmologia. Fui International Visiting Scholar in UT (USA) and member of American Academy of Ophthalmology, Sociedade Brasileira de Oculoplastica, Sociedade Brasileira de Ultrassom ocular e Sociedade Internacional de US. Dou Palestras no Brasil e fora do Brasil.
You can consult for any of the following symptoms: Ophthalmoscopy, Eyes watering, Eye lid inflammation, Asymmetrical eyes, Eyelid lump, Eyelid problems, Eye discharge in kids, Eye pain, Blocked tear duct, Vision loss, and so on.
1. Licence
2. Degree Certificates
3. Experience