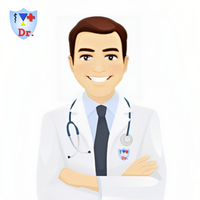 Dr. Ikechukwu E. Onyekwelonwu
Surgeon
Lagos, Lagos, Nigeria
4.5
For , you will have the following:
Complete consultation, with a time duration from 20 to 30 minutes.
Prescription, right after your consultation.
Medical certificate (if any)
introducing myself
Dr. Ikechukwu E. Onyekwelonwu - Lagos, Lagos
I am one of the highly qualified and an expert Surgeon - General with an invaluable experience of over 27 years. My residence is in Lagos, Lagos, Nigeria. I can fluently communicate with you in English, Igbo. I will be happy to assist you via video and audio online medical consultation.
Work Information
Working place: Victoryland Hospital


Working Experience: 27 years of experience


Consultation Fee:



Detail Info
I am Dr Ikechukwu Eleazer Onyekwelonwu. I graduated from Unical College of Medicine in 1992. I hail from Anara in Isiala Mbano LGA Imo State Nigeria
You can consult for any of the following symptoms: Abdominal pain, Lump in axilla, Anorectal pain, Breast lumps, Breast cysts, Adrenal incidentaloma, Gallbladder disease, Vomiting due to intestinal obstruction, Rectal cancer treatment, Thyreoid surgery, and so on.
1. Licence
2. Degree Certificates
3. Experience