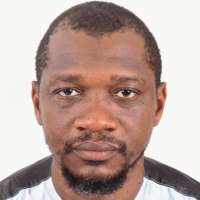 Dr. Ibrahima Traore
Dermatologist
Conakry, Conakry, Guinea
introducing myself
Dr. Ibrahima Traore - Conakry, Conakry
I am one of the highly qualified and an expert Dermatologist with an invaluable experience of over 5 years. My residence is in Conakry, Conakry, Guinea. I can fluently communicate with you in French, English, Italian. I will be happy to assist you via video and audio online medical consultation.
Work Information
Working place: Clinique Dermatologique


Working Experience: 5 years of experience


Available at Monday to Sunday - 10:00 AM to 04:00 PM for online consultation


Consultation Fee: GNF 2,926,934 ($ 300) for 10 to 30 Minutes


Detail Info
I am Dr Ibrahima Traoré. I am a doctor who specializes in conditions affecting the skin, hair, and nails. I can to recognize, understand, interpret, apply the methods used in health research and critically evaluate the different methodologies specific to dermatology research (Grade: MERIT). During my various training, I acquired skills to develop an ability to critically assess areas of professional practice; critically appraise specific areas of clinical, research, and organizational practice; to develop skills in independent research and study; to develop relevant skills for scientific publications (Grade: DISTINCTION). I am looking for perfection and a competent professional network.
You can consult for any of the following symptoms: Blisters, Genetic testing in a family with cancer predisposition, Pigmented lesion, Skin care , Photo sensitivity, Warts on face, Dark circles, Dermatomyositis, Psoriasis problem, Itchy scalp, and so on.
1. Licence
2. Degree Certificates
3. Experience