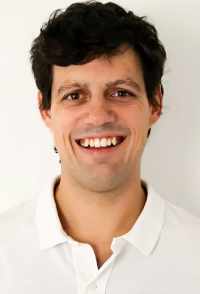 Dr. Diego Longstaff
Orthopedic Surgeon / Orthopedist
Cordoba, Cordoba, Argentina
introducing myself
Dr. Diego Longstaff - Cordoba, Cordoba
I am one of the highly qualified and an expert Orthopedic Surgeon / Orthopedist with an invaluable experience of over 13 years. My residence is in Cordoba, Cordoba, Argentina. I can fluently communicate with you in English, Spanish, Portuguese. I will be happy to assist you via video and audio online medical consultation.
Work Information
Working place: Artro San Isidro


Working Experience: 13 years of experience


Available at Monday to Friday - 09:00 AM to 06:00 PM for online consultation


Consultation Fee: ARS 4,851 ($ 50) for 10 to 30 Minutes


Detail Info
I am a licensed medical doctor for 13 years now, specialized in orthopedics and trauma surgery and a member of Argentine Association of Hand Surgery. My main practice is private, but also maintain Hospital hours for trauma surgery. I treat neck, shoulder and back pain often, also tennis elbow, tendinitis of the hand, carpal tunnel syndrome, dupuytrens contracture, rotator cuff problems, among others. Working online consult during pandemic has broaden reach for patients during post surgery and recovery, first consults, or sometimes even an annual check up. It makes things easy and smooth, and being more present and reachable.
You can consult for any of the following symptoms: Cubital tunnel syndrome, Ankle pain, Acetabular fracture, Suspected compartment syndrome, Femoral fracture, Scoliosis, Foot pain, Elbow dislocation, Complex pelvic fracture, Non limb threatening open fracture, and so on.
1. Licence
2. Degree Certificates
3. Experience