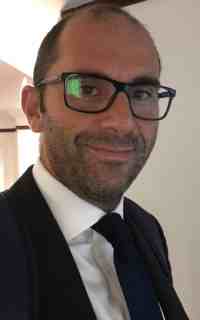 Dr. Carlo Urigo
Radiologist
London, London, United Kingdom
introducing myself
Dr. Carlo Urigo - London, London
I am one of the highly qualified and an expert Radiologist - Msk - Musculuskeletal with an invaluable experience of over 13 years. My residence is in London, London, United Kingdom. I can fluently communicate with you in Eglish, Italian. I will be happy to assist you via video and audio online medical consultation.
Work Information
Working Experience: 13 years of experience


Available at Monday to Friday - 5:00AM to 07:00PM for online consultation


Consultation Fee: GBP 72 ($ 100) for 10 to 30 Minutes


You can consult for any of the following symptoms: Upper mediastinal widening, Multiple nodular shadows and miliary mottling, Enlarged hilar shadowing, Mammographic mass of right breast, Diffuse poorly defined hazy opacification, Single area of dark lung, Symmetrically dark lungs, Round opacity (or opacities) greater than 5mm in diameter, and so on.
1. Licence
2. Degree Certificates
3. Experience
Radiologist - Msk - Musculuskeletal

CONSULTANT RADIOLOGIST