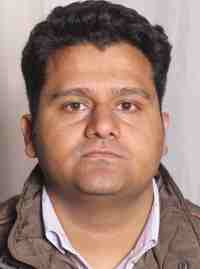 Dr. Amit Ghimire
Radiologist
Kathmandu, Bagmati, Nepal
4.5
For , you will have the following:
Complete consultation, with a time duration from 20 to 30 minutes.
Prescription, right after your consultation.
Medical certificate (if any)
introducing myself
Dr. Amit Ghimire - Kathmandu, Bagmati
I am one of the highly qualified and an expert Radiologist - Ultrasound Of Gynaecological And Obstetrics Ultrasound Scans with an invaluable experience of over 6 years. My residence is in Kathmandu, Bagmati, Nepal. I can fluently communicate with you in English, Nepali, Hindi. I will be happy to assist you via video and audio online medical consultation.
Work Information
Working place: Paropakar Maternity & Womens Hospital


Working Experience: 6 years of experience


Consultation Fee:



Detail Info
Work Experience:
- Radiologist, Jun 2016 - Present
Paropakar Maternity and Women Hospital, Nepal
Education:
- Master of Medicine in Medical Imaging and Nuclear Medicine, Radiology, 2012 - 2015
Yangtze University

Dr. Amit Ghimire is now available on drgalen.org to provide online consultation to patients in his area of specialization.
You can consult for any of the following symptoms: Mammographic mass of right breast, Upper mediastinal widening, Round opacity (or opacities) greater than 5mm in diameter, Multiple nodular shadows and miliary mottling, Enlarged hilar shadowing, Single area of dark lung, Symmetrically dark lungs, Diffuse poorly defined hazy opacification, and so on.
1. Licence
2. Degree Certificates
3. Experience