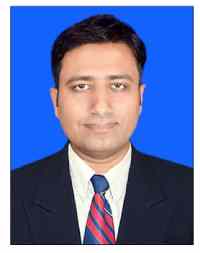 Dr. Aditya Padhy
Surgeon
Davangere, Karnataka, India
introducing myself
Dr. Aditya Padhy - Davangere, Karnataka
I am one of the highly qualified and an expert Surgeon - Urology with an invaluable experience of over 5 years. My residence is in Davangere, Karnataka, India. I can fluently communicate with you in English, Hindi, Oriya, Kannada. I will be happy to assist you via video and audio online medical consultation.
Work Information
Working place: S.S.I.M.S & R.C


Working Experience: 5 years of experience


Available at Monday to Saturday - 06:00 PM to 10:00 PM, Sunday 02:00 PM to 10:00 PM for online consultation


Consultation Fee: INR 3,875 ($ 50) for 10 to 30 Minutes


You can consult for any of the following symptoms: Breast discharge, acute pain in the upper abdomen, Adrenal incidentaloma, Wound infection, Breast sensitivity, Post operative wound infection, Rectal cancer treatment, Localized tenderness in the left upper quadrant, Acute lateral abdominal pain, Anal fissure, and so on.
1. Licence
2. Degree Certificates
3. Experience
Surgeon - Urology

MBBS, MS GENERAL SURGERY, MCH UROLOGY
English, Hindi, Oriya, Kannada